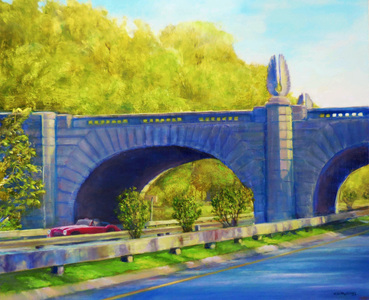 The Merritt Parkway Series
I have greatly enjoyed having the Merritt Parkway as my muse in this series. There are 32 paintings from the initial series. I am currently working on about 10 news ones which, together with some of the initial ones, will be shown at the Lockwood-Mathews Mansion Museum this coming fall.

The Merritt continues to inspire me with its smaller, intimate feel, abundant foliage, sky views, architecturally unique bridges and charm. We all spend time on the road, gazing out a window, thinking our thoughts, admiring an evening sky wishing, hoping and trying to figure out our life. These paintings are about our relationship with the road and, more figuratively, our own journeys.
---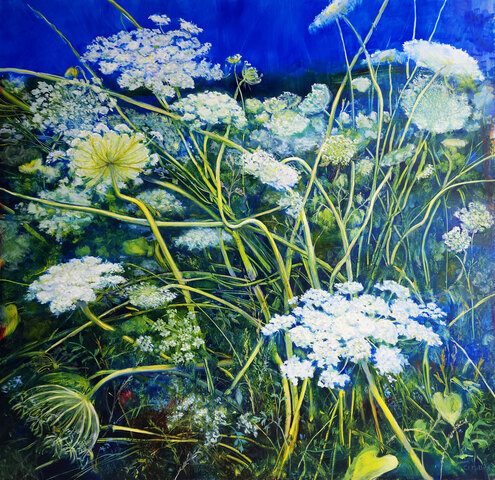 On the Verge Flower Series
"Cindi Mullins' floral paintings are a riot of color and masterful paint application. Close cropped and brought to the foreground of the picture plane, these seductive images portray recognizable botanical specimens while their impasto brushwork brings them to the verge of abstraction." - Gabriel de Guzman, Wave Hill Public Garden Curator, NYC
---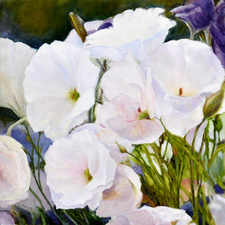 Big Flower Series
And the day came when the risk to remain tight in a bud was more painful than the risk it took to blossom - Anais Nin





This is a series of large scale paintings with a floral theme. Flowers have a grace and beauty that I particularly enjoy. Within their spectrum are all sorts of wonderful compositions, shifts of color, energy, filtering light and marvelous darks that stir up my desire to paint.
---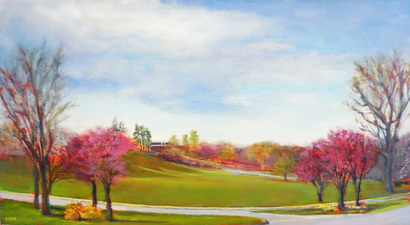 Inspired by Ridgefield
I have lived in Ridgefield for almost thirty years so it seemed like a fun idea to do series on the town. Inspired by Ridgefield is a series of oil paintings of either iconic sights or more abstracted ideas taken from my town photographs.
---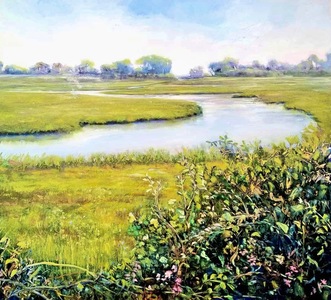 Landscapes
I love painting spacious landscapes or more intimate close ups of the outdoors. Woods, rivers, oceans, fields, streams, skies, and mountains are all beautiful to me. I paint en plein air or in the studio from my photos and/or sketches and notes.
---
Floral and Still Life


These floral canvases are smaller than my Big Flower Series; I feel that every size painting offers its own qualities. The larger paintings offer an impact with scale and the smaller, more intimacy.



Still life can be a lot of fun to paint since you don't need to work from photos and there is an immediate subject, up-close for viewing.
---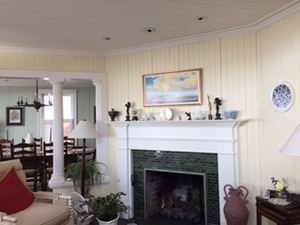 Commissioned Work
Here are commissions I have done. There are also some older paintings that have found lovely homes in various states. If you are interested in a commisson please contact me through my email: ckpaintings@gmail.com.

Thank you!
---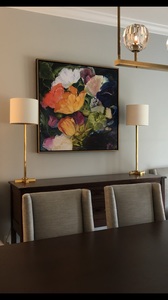 Installation Shots
Here are photographs of my paintings in various locations including Olley Court of Ridgefield, Silvermine Gallery, and my studio.