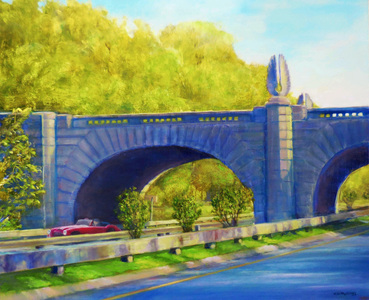 The Merritt Parkway Series
I have greatly enjoyed having the Merritt Parkway as my muse. There are 32 paintings from the initial series and in 2018 I added 12 more for a total of 44.

The Merritt continues to inspire me with its smaller, intimate feel, abundant foliage, sky views, architecturally unique bridges and charm. We all spend time on the road, gazing out a window, thinking our thoughts, admiring an evening sky wishing, hoping and trying to figure out our lives. These paintings are about our relationship with the road and, more figuratively, our own journeys.
---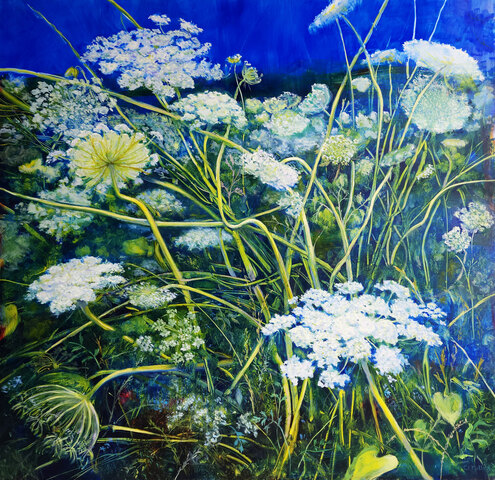 Contemporary Florals
[this] prize was awarded to Cynthia Mullins for her jewel-tone work Blue, White, Aubergine and Amber, whose captivating and lusciously rendered flower petals appear to burst from the painting's surface," Lisa Hayes Willams, Curatorial Asistant at the New Britain Museum of American Art.
---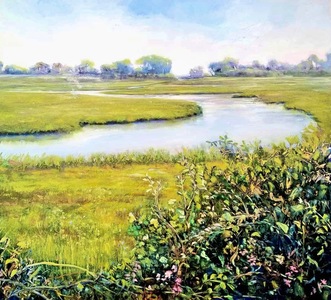 Landscapes
I love painting spacious landscapes or more intimate close ups of the outdoors. Woods, rivers, oceans, fields, streams, skies, and mountains are all beautiful to me. I paint en plein air or in the studio from my photos and/or sketches and notes.
---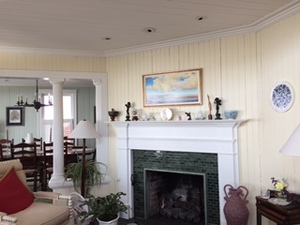 Commissioned Work
Here are commissions I have done. There are also some older paintings that have found lovely homes in various states. If you are interested in a commisson please contact me through my email: ckpaintings@gmail.com.

Thank you!
---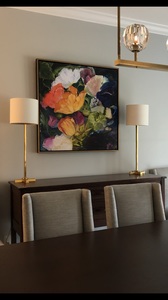 Installation Shots
Here are photographs of my paintings in various locations including Olley Court of Ridgefield, Silvermine Gallery, and my studio.