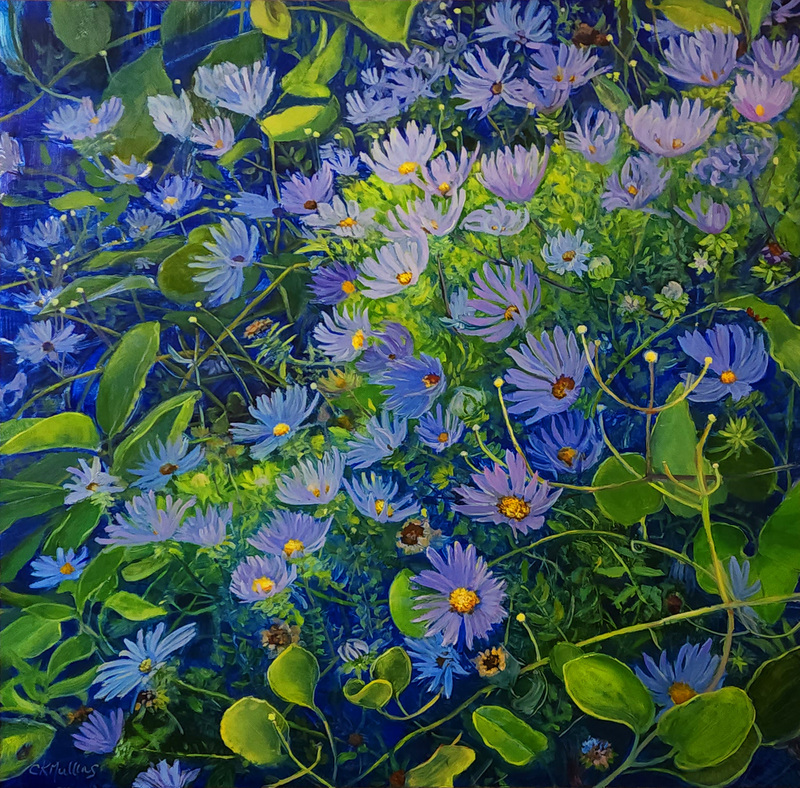 Small Universe, oil on board, 24 x 24 currently showing at the Oak & Oil Gallery
along with my other contemporary florals. My show is there through Sunday, April 28th at Oak & Oil Gallery, 89 Katonah Avenue, Katonah, NY. 914-232-8100.

*All paintings are for sale unless they are marked with a red dot as sold.
For prices, please contact the artist.